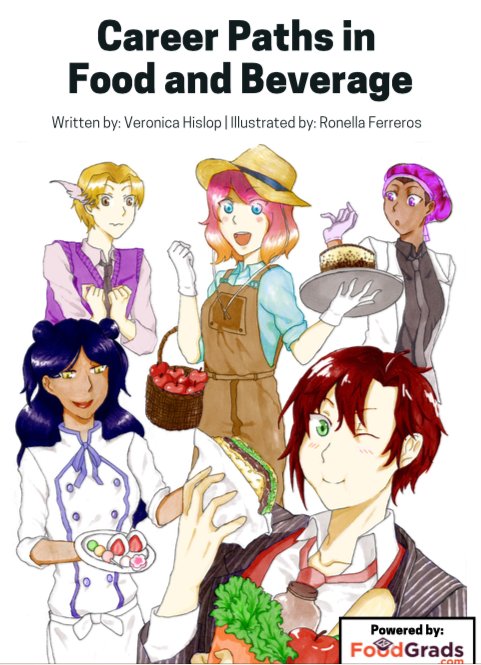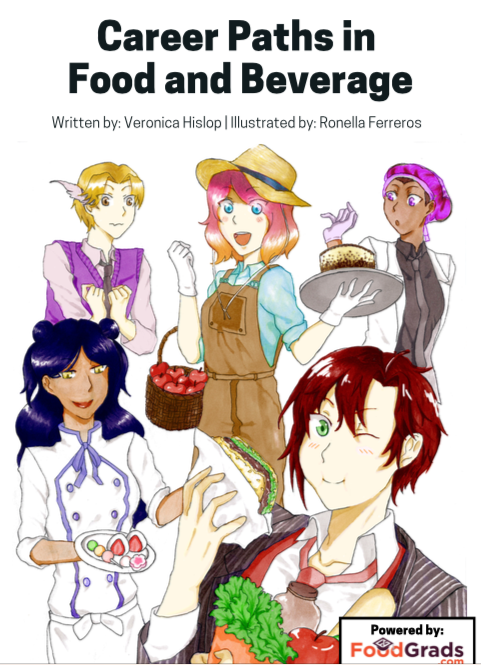 There's a great new free resource from FoodGrads available: Career Paths in Food and Beverage, an e-book written by Veronica Hislop and illustrated by Ronella Ferreros that explains 50 career career paths in the food processing and food service industry.
Veronica wrote this book because she knows first-hand how difficult it can be to get information about careers in the food and beverage industry from when she was a student. Many career profiles in the e-book are based on her first-hand experiences in the industry. So, she knows the facts!
Here's what you'll find within the book's 100+ pages:
Career Profiles: Learn about careers you never knew existed and what people do on a daily basis in their jobs.
Education: What education do you need to get these careers?
Skills: Every profile covers the three most important skills you need to excel at these careers.
Videos, podcasts and articles: Reading about careers can be boring. We made sure to include resources so you can hear directly from the people who have these careers.
Resources: Resources to help kick start your job search.
Awesome art: We just had to include the great illustrations!