Canadian food and beverage employers are demonstrating their commitment to diversity and inclusion in the workplace. Approximately 31% of the industry's workforce consists of immigrants, compared to only 23% of the overall labour force; and, Canada's meat processing sector employs the largest proportion of visible minorities at 41%.
That said, there is much more we can do to build an industry-wide culture of diversity and inclusion.
To encourage integration of student – employer matching in the demographic populations listed below, the SWPP+ team is supporting businesses in developing workplaces with improved diversity and inclusion.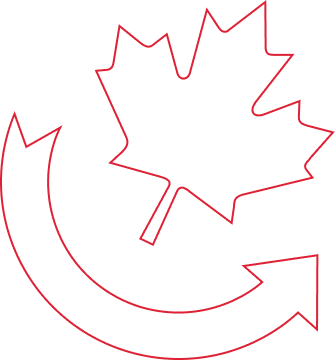 Woman in STEM
Woman registered and studying in science, technology, engineering and mathematics (STEM) fields.
Indigenous people
People who reported identifying with at least one Aboriginal group, that is, First Nations, Métis or Inuit, and/or those who reported being a Treaty Indian or a Registered Indian as defined by the Indian Act of Canada, and/or those who reported they were members of an Indian band or First Nation.
Person with disabilities
An individual who has a difficulty or impairment due to a long-term condition or health problem and/or experiences a limitation in their daily activities.
Newcomer
Immigrants who immigrated within the last 5 years.
First-year student
first year student: Students registered in the first year of a program at a post-secondary institution.
Visible Minority
SWPP+ provides post-secondary students with work opportunities related to their field of study and offers them the opportunity to use their academic knowledge in the workplace.
POST A JOB & HIRE A STUDENT
SWPP+ brings together employers, students and post-secondary school stakeholders to create quality work-integrated learning (WIL) opportunities.
As a community of 7,600 employers across Canada, shifting perceptions of our industry and attracting the next generation of leaders becomes possible when engaging with students directly in the workplace.
And the time is right! By 2025, Food Processing Skills Canada estimates the hiring requirement will be as high as 56,000 new people or about 20% of the existing workforce for the industry to continue to grow.